Holiday Lighting Service
Burleson, TX
Christmas Lights Installation
Let's light up your home for the holidays!
The holiday season is a very special time of the year at Worsham's Lawn Service because we get to perform one of our favorite services: installing Christmas lights!
Installation October – December
Prompt Removal After New Years
Commercial-Grade LED Lighting
100% Satisfaction Guaranteed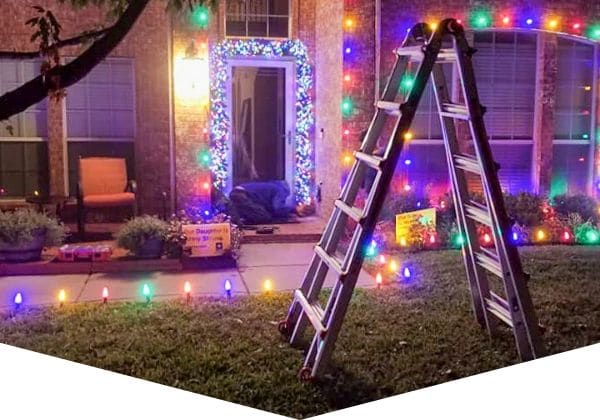 Holiday Decoration Service
Lighting your home up during the holidays is a long-time tradition for many and really does add to the Christmas spirit, especially for those with young children.
If you have ever hung Christmas lights yourself, you know the process itself can be less than enjoyable to many.  That is where we come in!
We absolutely love hanging Christmas lights and are happy to take this stressful and sometimes dangerous task off your plate.
It is the holiday season after all, go ahead and spend a little extra time with your family...we'll hang your lights! 

I called these guys to install Christmas lights on my house. The day they received the parts they came out and started. They started at 3 and stayed until they were done around 10 pm. They custom cut and fit the lights to my house. Everything is straight. Total quality job. Could not ask for more. If you want a good job that you'll be proud of, I recommend you call these guys.
Rick B. | Burleson, TX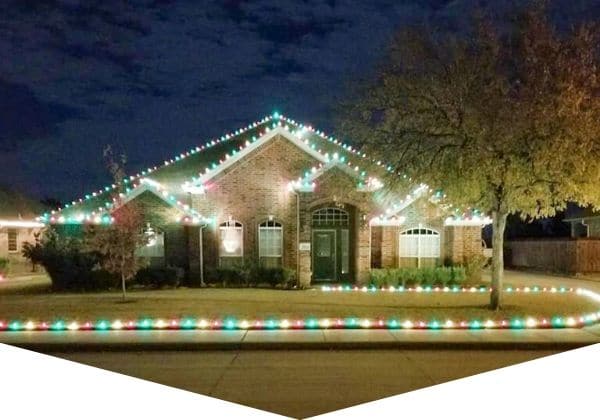 Lighting Contractors
When you hire Worsham's Lawn Service to install your holiday lighting, you can expect a thorough, professional installation using the highest-quality LED lighting available.
Our clients can store the lights themselves, or we are happy to store them at our facility for use next year.
We install lights on the following items:
Single-Story Homes
2-Story Homes
Tree Trunks
Driveway and Walkway Borders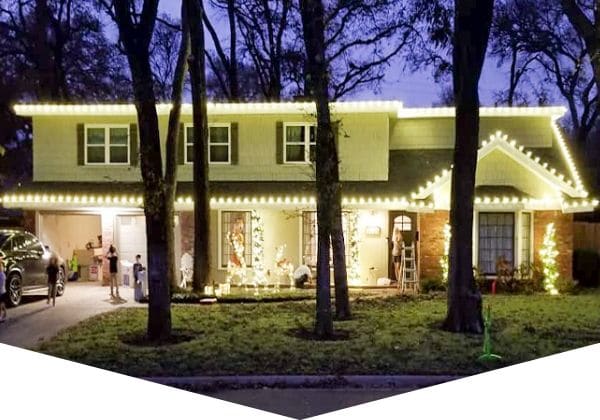 Quick Quote Request Form: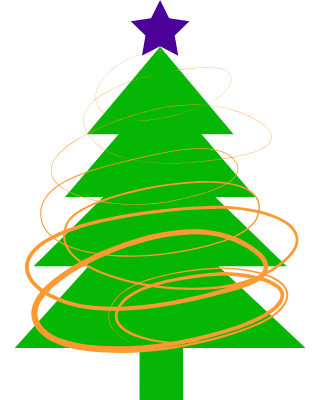 I was very impressed with the professionalism Worsham's Lawn Service showed. I called to inquire about holiday lights and Josh called back promptly and showed up to give an estimate the same day. They were eager to start! It took me longer to decide on style and color then it took them to get the job done. On the day of my scheduled installation, Josh called and explained that they were running behind and would be there as soon as they could. It started to get late, and I figured they would come the next day. Well, they promised to do the job, and they did! They showed up and finished the job and my mom is a happy camper. I will definitely be calling them back next year for more lights! The team also walked me through some concerns I'm having with my lawn, so I'll be calling them back even sooner for lawn care! Great job and affordable.
Azure H. | Burleson, TX
We want to be your go-to holiday decorating service for as long as you call Burleson home.  Please let us know how we can earn your business today.
Contact Worsham's Lawn Service
Worsham's Lawn Service
1016 Hannah Street
Burleson, TX 76028

I love being able to perform lawn services for the good people of Burleson.  There is nothing more exciting to me than heading out in the morning to care for a new customer's lawn.  I'd love for you and your lawn to be next.  If you have any questions about my lawn services, please don't hesitate to ask! There is no risk, I personally guarantee your satisfaction.
Josh Worsham | Owner of Worsham's Lawn Service
I'm just a click, call, or email away.  I am ready to get to work on your lawn!